View our latest NZCPR Weekly Newsletter …
– to receive this free newsletter each week by email click the button and register

Dear NZCPR Reader,
This week, ahead of the Budget, we make the case for lower taxes, our NZCPR Guest Commentator Professor Richard Epstein from the US outlines the sweeping tax reforms announced by President Trump, and this week's poll asks whether you think taxes should be reduced in Thursday's Budget.
Last week, we appealed to National to prevent cultural Marxism being imposed on the education system by stopping the Maori Party's compulsory 'cultural competency' requirements for teachers – our NZCPR article can be read HERE and Fiona Mackenzie's Guest Commentary HERE.
Don't forget that time is running out for anyone wanting to register as an interested party in High Court marine and coastal area claims. The newspaper advertisements outlining the claims and their closing dates can be viewed on our website HERE.
To remain independent the NZCPR can accept no Government assistance, which means we rely totally on donations from people just like you, who read our weekly newsletters – to support our work, please click HERE.
Thank you for your interest – and support.
Kindest regards,

Dr Muriel Newman
NZCPR Founding Director
What's new on our Breaking Views blog…
Breaking Views is administered by the NZCPR – the views are those of the authors.
Each week we highlight just a selection of the many articles on our Breaking Views blog. Mole News outlining the build up of race-based privilege and the Global Warming Policy Foundation Newsletters opposing climate alarmism are published almost daily.
You can subscribe to the Breaking Views RSS feed here: http://breakingviewsnz.blogspot.com/feeds/posts/default
NZCPR Weekly:
CULTURAL COMPETENCY
By Dr Muriel Newman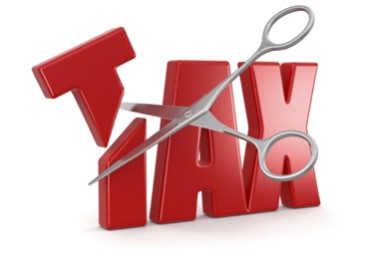 "Finance Minister Bill English says tax cuts will begin taking effect from 2017 – conditions allowing – by which time a National Government will have $1.5 billion a year free cash to allocate both to those cuts and also to debt repayment… Of the $1.5 billion set aside by 2017, Prime Minister John Key said about $1 billion would go to tax cuts, while the rest would go towards debt reduction."
– New Zealand Herald, September 8, 2014
What will be in Thursday's Budget, is a question that is on the minds of many New Zealanders.
National has long promised tax cuts once the books return to a surplus – as a pathway to stronger economic growth and higher living standards. With the Government on track to achieve a full-year surplus of at least $1.8 billion in the Budget, the time is right for them to keep their promise.
The current rates of income tax were set in 2010. At that time, rates were reduced from 12.5 percent to 10.5 percent for income up to $14,000; from 21 percent to 17.5 percent for income between $14,001 and $48,000; from 33 percent to 30 percent for income between $48,001 and $70,000; and from 38 percent to 33 percent for income over $70,000.
Contrary to opposition claims that higher income New Zealanders don't pay their 'fair share' of tax, Treasury figures show that the 17 percent of Kiwis in the top tax bracket pay 60 percent of all of the country's income tax.
The problem, however, is that over the years wage growth and inflation have pushed many families, who aren't any better off in real terms, into higher tax brackets.
'Bracket creep' or 'fiscal drag', as this is called, is responsible for adding over $1 billion to government income tax revenues this year. With just over 2 million New Zealanders in paid employment, that amounts to a cost for the average Kiwi worker of over $500 more in tax a year than when the rates were first set.
When Labour was in Government, the National Party complained about bracket creep, but even though they have now been in Government for eight years, they still haven't fixed the problem.
It's time they did so, by automatically linking income tax bracket adjustments to inflation.
Last year's Budget documents showed that Core Crown expenses were forecast to fall to 29.7 percent of all economic activity (GDP) in New Zealand this year and stay under 30 percent thereafter.
This is a commendable turnaround. While in 2004 under Labour, core government spending amounted to 28.9 percent of GDP, as a result of a spending spree during their last term in office, along with the impact of the global financial crisis and the earthquakes, core government spending ballooned out to over 34 percent of GDP in 2011.
While National's spending constraint is paying dividends, they should not lose sight of the bigger picture. In 2009, the Government's 2025 Taskforce, which was convened to recommend ways of closing the income gap with Australia, reported that if core Crown expenses were reduced to 29 percent of GDP, then the higher personal, company and trust tax rates could all to be reduced to 20 percent, with no-one paying more tax. What a boost that would give to families and to the economy!
However, the long-term goal of Government should be more ambitious, namely to cap public spending at 25 percent of GDP. That was the level of spending that for decades underpinned the strength of the Australian economy, resulting in wage growth that outstripped New Zealand's by over 35 percent – that is, until the global financial crisis led to the collapse of the once-buoyant mining sector, resulting in a blowout in spending and a major economic downturn.
The point is that since governments don't create wealth but consume it, they need to be constrained. If the government is too big, it crowds out the private sector and squeezes economic activity. That's why some prosperous nations like Hong Kong, have capped government spending – in their case at 20 percent – to ensure that it is wealth creators, not the government, that dominates their economy.
Taxes on wealth creators here in New Zealand, have been reduced over the years. In the 1980s, company tax was lowered from 48 percent to 33 percent, giving the country a distinct competitive advantage by ranking us well below the OECD average of 40 percent.
Other countries however, followed our lead, and around the world, corporate taxes started to fall.
In 2007, the Labour Government reduced company tax from 33 percent to 30 percent, with the current 28 percent rate set by National in 2010.
At that time, then Finance Minister Bill English, said, "The government believes that in a world of mobile capital, business income is particularly sensitive to tax rates". He noted that "company tax rates show strong downward momentum around the globe".
In fact, even though our rate had just been reduced to 28 percent, it was still higher than the OECD average of 26.3 percent.
In 2015, the downward trend for company tax rates accelerated as governments around the world emerged from the aftermath of the 2008 global financial crisis and began using tax policies to aggressively chase GDP growth. Japan, Spain, Israel, Norway, Estonia, Italy and the UK were amongst the countries that reduced their corporate tax rates.
As a result of global tax competition, company tax rates around the world continue to fall, with New Zealand's 28 percent rate now one of the highest in the OECD. Only six other countries – the US, France, Belgium, Mexico, Australia and Greece – have corporate tax rates that are higher than ours, and almost all of these are planning reductions.
Both Belgium and Greece are considering lowering their rates – in Belgium from 34 percent to 20 percent, and in Greece, from 30 percent to 24 percent.
France's new President Emmanuel Macron has promised a reduction in corporate income tax from 33.3 percent down to the European average of 25 percent.
In this month's Australian Budget, Treasurer Scott Morrison announced a reduction in their company tax rate from 30 percent to 25 percent.
And in the US, President Trump has signalled an aggressive cut to the company tax rate from 35 percent to 15 percent. This measure is part of an overall package designed to simplify the US tax code, as this week's NZCPR Guest Commentator Professor Richard Epstein of the New York University Law School explains:
"The Trump administration has revealed a one-page tax plan that, if implemented, could have vast consequences for the economy of the United States. The high points of that plan are simplification and repeal.
"The brackets go down from seven to three – 10%, 15%, 35%. Corporate tax rates are slashed from 35% to 15%. The standard deduction is doubled to about $24,000, removing large numbers of low-income people from the rolls. The plan has drawn enthusiastic support from conservative commentators and withering criticism from Democrats. Where does the truth lie?
"Any successful system of taxation must juggle three separate ends. The first is to impose as little drag as possible on economic productivity. The second is to minimize compliance costs for both the government and taxpayers. The third is to introduce some measure of distributional equity among taxpayers in light of the diminishing marginal utility of wealth – an additional dollar of wealth produces more satisfaction for the poor than the rich."
Through these tax changes, President Trump is hoping to become "the greatest job-producing president in American history". He expects the dramatic cut in company tax will "unleash American ingenuity here at home and make us more globally competitive". This would put the US rate "at 10 percentage points below China and 20 points below the current burdensome rate that pushes companies and jobs offshore".
The President's changes will also put the US rate a full 13 points below the tax rate that Kiwi businesses have to pay – adding to the barriers that already face New Zealand exporters as a result of our small size and isolation.
Along with the US and Australia, the UK too has signalled its intention to further cut company tax rates from 19 percent to 17 percent, exacerbating the trade disadvantage our exporters will face.
With New Zealand's high tax burden a potential barrier to investment and company growth, it's time National stepped up and replaced words with actions by lowering company tax to proactively attract business and investment to this country – we simply cannot afford to risk losing investment to Australia, the US, the UK, or other lower-tax jurisdictions.
The case for reducing company taxes is being made in countries around the world: by reducing the costs of doing business, lower company taxes are increasing international competitiveness, encouraging economic growth, raising living standards and increasing job opportunities. Lower company tax incentivises investment, workforce participation and entrepreneurship.
With the global movement of capital increasing exponentially, and the governments of most other countries lowering company tax rates to attract international investment and ensure their business sectors remain competitive, New Zealand is now falling badly behind.
Reducing the company tax rate for businesses in next week's Budget would deliver a huge boost to jobs and investment by sending a much-needed green light to investors at home and abroad that New Zealand is competitive and open for businesses.
And for the critics, reducing company tax does not result in a loss of revenue in the long term, as the incentive effects of lower taxes broadens the tax base by boosting economic growth and creating jobs – resulting in increasing tax receipts for the government.
This stimulus effect has been shown in Canada, where the federal corporate tax rate has fallen from a high of 38 percent in the mid-1980s to 15 percent in 2012. Tax revenues today are higher than when the rate was more than double.
In fact, in 2015, Canada's 15 percent federal corporate tax raised 3.1 percent of GDP, while in the US, their 35 percent federal corporate tax raised just 2.2 percent of GDP. Thus, Canadian corporate taxes raised relatively more than in the US – even though their rate is less than half the US rate.
Similar evidence comes from Britain. In the 1980s when their rate was 52 percent, corporate tax receipts yielded revenues equivalent to 2 percent of GDP. Yet with the corporate tax rate reduced to 19 percent, in 2015 over 2.4 percent of GDP was raised.
The blunt truth is that the company tax rate in New Zealand is too high. In 2014, while the average ratio of company tax to GDP in the OECD was 2.8 percent, in New Zealand, the rate was 4.3 percent. This was the fourth highest behind Chile on 6.6 percent, Australia on 4.7 percent and Norway on 4.4 percent.
Looking at the OECD figures in a different way, in 2014, 13.2 percent of the total tax revenue raised by our government was company tax, streets ahead of the OECD average of 8.8 percent, ranking New Zealand as the fifth highest, behind Chile on 21.3 percent, Norway on 17.1 percent, Mexico on 16.9 percent, and Australia on 16.8 percent.
With our major trading partners such as Australia, the UK and the US all planning cuts to corporate taxes – and countries like Ireland taxing corporate trading profits at only 12.5 percent, and Singapore taxing businesses with an income of up to S$300,000 at only 8.5 percent, with 17 percent thereafter – many companies are now proactively shopping around for jurisdictions that will enable them to maximises their trading returns.
As an export based economy, it is imperative that we remain internationally competitive. That includes having a tax system that is at least as accommodating as our trading partners.
THIS WEEK'S POLL ASKS:
Should National reduce taxes in the Budget?

*Poll comments are posted on the website daily at the end of the main article.

*All NZCPR poll results can be seen in the Archive.

NZCPR Guest Commentary:

TRUMP'S TAX PLAN
By Professor Richard Epstein

"Lower tax rates will stimulate production by allowing innovators and workers to keep a larger fraction of what they earn. The only sensible debate asks how much growth comes from any given tax cut. So the size of the cut matters.
"Indeed, people are sensitive to small variations in taxes. The differential tax rates among the various US states, for example, have resulted in major business and population movements across state lines from high tax/high regulation jurisdictions to low tax/low regulation ones. Thus the Trump tax cuts could help produce the economic growth he wants. Indeed, if rightly implemented, his program could make the United States a more attractive place for foreign investments, which in turn might walk Trump back from his suicidal impulse to withdraw from NAFTA and erect trade barriers…
"In many ways, the really critical element is the timetable for the phase-in of the various reforms. On this score, there are two big risks in introducing any serious program of tax reform by degrees, as happened with the first round of the Bush II tax cuts. First, a plan that takes a long time to go into place will have little effect in the short run, given that the tax benefits are only realized down the road. Second, these long-term gains may never be realized at all because the next administration could easily decide to undo the reforms before they are fully in effect. The combination of these two drawbacks is not lost on private investors, who will discount the tax relief to take into account both the delay and the uncertainty. Trump's tax plan is not perfect. But it does chart a course toward tax reduction and tax simplification, both of which are long overdue. The hard question is whether a more concrete plan will make it into law…"
*To read the full article, please visit the NZCPR website.

___________________________________________________
New Zealand Centre for Political Research
PO Box 984 WHANGAREI
Ph: 09-434-3836, Fax: 09 434-4224, Mob: 021-800-111
muriel@nzcpr.com
www.nzcpr.com

To unsubscribe from the newsletter, send this email – but don't forget to reply to the confirmation message.
If you need help unsubscribing, please email admin@nzcpr.com with "REMOVE" in the subject line.
To change your address please email admin@nzcpr.com with "ADDRESS CHANGE" in the
subject line, advising the new address to be added and the old one to be removed.