View our latest NZCPR Weekly Newsletter …
– to receive this free newsletter each week by email click the button and register

Dear NZCPR Reader,
This week we reflect on the Government's fresh water reforms and outline why the call for a price on water is so dangerous, our NZCPR Guest Commentator former Judge Anthony Willy examines the complexities involved in charging for water, and this week's poll asks whether you think the Government should put a charge on water.
Last week we looked at free speech – our article Supporting Free Speech is HERE, Professor Paul Moon's article, Freedom of speech in New Zealand's universities under attack is HERE, and you can sign the free speech petition HERE.
In response to the passing of the Resource Legislation Amendment Act, we have become aware that some Maori groups around the country are pressuring local bodies to appoint their representatives onto councils in order to gain priority status when it comes to negotiating their new co-governance agreements. Clearly, one would hope that all such approaches would be rejected, but please let us know if this is a problem in your area.
As you know, to maintain our independence, the NZCPR accepts no government assistance. That means the support of readers is critical – if you find value in our newsletters, please help to keep us running by clicking HERE.
Thank you for your interest and support.
Kindest regards,

Dr Muriel Newman
NZCPR Founding Director
What's new on our Breaking Views blog…
Breaking Views is administered by the NZCPR – the views are those of the authors.
Each week we highlight just a selection of the many articles on our Breaking Views blog. Mole News outlining the build up of race-based privilege and the Global Warming Policy Foundation Newsletters opposing climate alarmism are published almost daily.
You can subscribe to the Breaking Views RSS feed here: http://breakingviewsnz.blogspot.com/feeds/posts/default
NZCPR Weekly:
SUPPORTING FREE SPEECH
By Dr Muriel Newman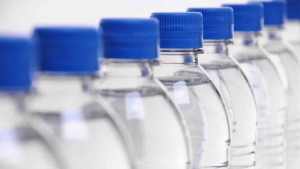 Last month, during his regular Post Cabinet press conference, Prime Minister Bill English was 'grilled' about whether he intends putting a charge on fresh water that is being commercially bottled and exported.
The questions arose as a result of the presentation to Parliament of a petition signed by more than 15,000 people calling on the Government to impose a moratorium on freshwater exports.
The petition was initiated by Ashburton locals, who were concerned that in spite of water restrictions being imposed on their town, the council was planning to sell a block of public land that had consent to bottle and export 40 billion litres of artesian water over a 30 year period, to a Chinese-owned company.
The Prime Minister responded to media questions by saying that as a result of 'growing public concerns' about the exporting of bottled water, he was referring the matter to a Technical Advisory Group for advice.
According to a Cabinet Paper released last year to the NZCPR under the Official Information Act, the Technical Advisory Group had been established by the Government – along with an Allocation Team and a Joint Advisory Group – to develop policy options for the allocation of fresh water. Iwi Leaders had been intimately involved in the process, not only approving the work programme, but appointing their representatives onto each of the advisory groups.
The agreed timetable meant that by the end of last year a range of reform options were to have been presented to Ministers, and this year, Cabinet's preferred policy options are to be modelled, tested, and refined. Final recommendations for the future of fresh water management are expected to be made to the incoming government by the end of the year.
The last phase of the planned reform process, which is scheduled for next year, includes some limited public consultation, with the final policy to be implemented "through either amendment to the National Policy Statement for Freshwater Management, regulations or legislative change".
In other words, once an agreement is reached with Iwi Leaders, the Government will consider pushing through major changes to fresh water management in New Zealand by the back door, using a National Policy Statement or regulation – both of which would avoid the democratic Parliamentary process.
By designing a strategy to introduce the race-based control of fresh water using a secret process with no public involvement until 2018 – the Government is clearly hoping to avoid fresh water becoming an election issue.
But back to the Press Conference, where Bill English explained that the issue of charging for the export of water was a complex one: "I can say in our seven years of experience with dealing with water issues, it's always five times more complicated than you thought. So you wouldn't want to underestimate how many issues will arise in considering this particular issue. We don't want to give the public the impression that there's a simple easy answer because we'll almost certainly find there isn't."
When pressed as to 'why it's so hard to charge' for water, the Prime Minister outlined a range of matters that had to be considered: "who gets to charge, who gets the revenue, what the charge might be, whether you can do it legally without establishing ownership of the water".
He explained, "New Zealand's long-held position is that no-one owns the water, and no-one actually pays for water. They pay for consents, they pay for infrastructure, but water itself is free, just as it is for our electricity users and businesses, and households."
A reporter raised the issue of Maori demands for fresh water: "Do you need to solve the problem of who owns water before you can put a charge in – my understanding is that many Maori just want their interests reflected perhaps in any future royalty, not necessarily a debate about who owns the water."
In reply, the Prime Minister explained that while "Maori rights and interests" were part of the equation, the "clear legal and Government position is that no-one owns the water."
When responding to media questions about what talks the Government has had with the Maori Party on the fresh water claim that is currently being considered by the Waitangi Tribunal, Bill English referred to the fact that the claim goes back to the sale of the electricity companies and a High Court case.
In fact, it was National's partial privatisation of the State Owned power companies in 2012 that triggered the current raft of Maori claims for freshwater. At the time, the Maori Council's calls for an urgent Waitangi Tribunal hearing to stop the sales resulted in a two stage inquiry, with the first stage finding that "Maori had rights and interests in their water bodies for which the closest English equivalent in 1840 was ownership…" and that "…the nature and extent of the proprietary right was the exclusive right to control access to and use of the water while it was in their rohe".
The second stage of the Tribunal's inquiry – to work out how Maori should benefit economically from the 'ownership' of New Zealand's fresh water – is presently underway. During initial hearings held late last year, the Maori Council rejected the Government's stance that no-one owns water, pushing the view that everyone owns the water: "What we're trying to do in this hearing and by this process is to gain recognition for the fact everybody has an interest in water."
Maori Council lawyer Donna Hall has previously claimed the Government did not provide adequately for "Maori proprietary water interests". She explained that while traditionally, that meant a family's right to access a particular body of water in their tribal area, in a modern sense, "It's about access, use and partial control".
In essence, the Maori Council not only wants a price on the commercial use of water – with the proceeds going to local Maori and marae – but they also want Maori to have the first right to all commercial development opportunities, so "other applicants would all be wanting to dance with the tribe."
With the future control of the country's fresh water being determined through secret negotiations between the Government and Iwi Leaders, the public is largely unaware that iwi demands are for the ownership of all Crown owned lake beds and river beds, along with the 'water columns'. Their ultimate objective is full control of the country's fresh water resource.
This week's NZCPR Guest Commentator, former Judge and law lecturer Anthony Willy, has been looking into the fraught issue of charging for fresh water and the dangerous motives of Iwi Leaders:
"Lurking behind these physical problems are the demands of the Iwi Leaders Group which seeks ownership of the water which either rises in or flows through their various territorial areas as being a right preserved to them by the Treaty of Waitangi. If a right to charge for the use of such water is created it is unlikely that the various Maori hapu and iwi would be able to use all of the water arising within their areas – clearly what they are really seeking is the right to charge those activities that do use the water thus conferring on these small groups a stranglehold on the New Zealand economy.
"For example the hydroelectric river schemes on the Waikato, the Tongariro, and Waitaki rivers are a bottomless pond of money to the owners of the water.
"One can no longer dismiss such claims as derisory. Following the passage of the Resource Legislation Amendment Bill 2016 by a single vote, this shadowy group of Iwi leaders has, with a complicit government, already achieved the unthinkable in a Rule of Law country. It has persuaded the National Party, with one outside vote to subvert local body democracy by passing the odious Resource Legislation Amendment Act thereby creating local body electoral separatism based on race. The ultimate prize – control of fresh water resources – is now within their grasp. A charging regime will bring not merely control of the allocation of water to this group but also ownership."
When Labour was in Government, their fresh water reforms created the impression amongst tribal leaders that the privatisation of water rights was being planned, and they considered that if such a property right was created, they had a claim to it under the Treaty.
This was the approach iwi had taken to successfully gain a $170 million settlement of quota, fishing company shares, and cash, when fishing quotas were created in 1986 as a property right. With the Ministry for the Environment estimating that fresh water is worth $35 billion a year to New Zealand, iwi have identified water as a huge windfall opportunity.
Labour, however, refused the advances of iwi leaders and upheld the strong position taken by successive New Zealand governments, that water is not owned, but is controlled and managed by the Crown on behalf of all New Zealanders.
It is worth reiterating that if any price is put on water, massive Treaty claims will undoubtedly be triggered – that will include compensation for past losses of revenue and royalties for the future use of fresh water.
In light of the fact that everyone calling for a price on fresh water exports is therefore playing into the hands of the Maori sovereignty movement, let's examine how valid the concerns that are being raised really are.
According to the Minister for the Environment, New Zealand has more fresh water per capita than most other nations, with an average of 2.3 metres of rain falling nationwide each year. This equates to 145 million litres per person per year – seven times as much per person as Australia, 16 times as much as the US, and 70 times as much as the UK or China.
Around 600 trillion litres of water flow through New Zealand's lakes, rivers and aquifers annually, and of that, some 11 trillion litres – around 2 percent – is extracted. That means 98 percent of New Zealand's fresh water supply remains untouched.
Of the water that is extracted, six trillion litres is used for irrigation, two and a half trillion for industry, two trillion for local authority supplies, and half a trillion for livestock.
Under common law and statute, irrespective of who owns the land over or under which fresh water flows, water in New Zealand is owned by no-one. That means there is no legal justification for any Maori claim to fresh water. Under the Water and Soil Conservation Act 1967 and the Resource Management Act 1991, apart from a personal allowance for those with water on their properties, anyone wanting to use water must gain a resource consent or 'water permit' from their local regional council or unitary authority.
While no-one pays for the water, they do pay for permits and councils do charge for providing water to households and businesses either through rates or by volume to cover the cost of filtering, pumping, piping and treating water supplies.
Of the 20,500 water permits on issue throughout the country, 41 are for the bottling of fresh water, and a further 30 are for multiple purposes including water bottling.
Only 23 water bottling permits are said to be currently in use, and in 2016, bottled water exports accounted for only nine million litres – an extremely small proportion of New Zealand's total annual fresh water use.
While water is, of course, a major component of many other exports – each litre of wine exported is said to have used 200 litres in its production and each kilogramme of beef, 400 litres – in comparison, a litre of water that is bottled, produces a litre of water for export.
Like any other business, water bottling also contributes to the wider economy, through the processing of the water – pumping, storage, filtration, and purifying – to the packaging, transporting, and shipping of the product to overseas markets, not to mention the employment of staff, the leasing of premises, the payment of rates, and so on.
However, the bigger question, that needs to be considered by all New Zealanders – especially political parties – is do we really want to risk triggering a new round of Treaty claims, by putting a price on water, or is our best option to look for policies to improve the allocation of fresh water that do not include a charge?
THIS WEEK'S POLL ASKS:
Should the Government introduce a charge on water?


*Poll comments are posted on the website daily at the end of the main article.

*All NZCPR poll results can be seen in the Archive.

NZCPR Guest Commentary:

WHAT VALUE FRESH WATER?
By Anthony Willy

"Even if the legal and conceptual difficulties could be overcome and in some way ownership of fresh water could became vested in local authorities there are insuperable practical problems in the implementation of a charging regime. By definition such entities are territorial but water is not. It falls from the sky indiscriminately on this place beneath and accumulates according to the laws of gravity. Thus for example rain falling on the West Coast of the South Island is just as likely to find its way into aquifers in the Canterbury region as it is to argument a river discharging to the sea or an aquifer on the West Coast. In that event which region will be held to own the water and derive the returns?
"If for arguments sake it is decided that ownership will be conditional upon where the water finally comes to rest then how to decide ownership of the water in a river, particularly one which forms a territorial boundary. For example the Waitaki River forms the boundary between Canterbury and Otago. Who gets to charge for the water, and in what proportions?
"Similarly with the Waikato River which of the territorial local authorities through whose territories it passes have the right to abstract and charge for the use of the water it carries, and in what proportions? And of course the same can be said of many other rivers in the country which pass through more than one local boundary or feed more than one aquifer.
"And then questions of equity arise. If most of the water underlying Canterbury rises on the West Coast why should the people of Canterbury derive all of the rent from the commodity and none of it go to the people of the West Coast. If that is thought to be unfair then is some sort of revenue sharing arrangement to be implemented? If so would not the Canterbury farmers feel aggrieved that rent from their hard work and enterprise is going to people in another district.
"These are only a few of the more obvious difficulties confronting those who argue for a charging regime. They are not merely quibbles but are multiplied throughout New Zealand as local geomorphological variations dictate…"
*To read the full article, please visit the NZCPR website.

___________________________________________________
New Zealand Centre for Political Research
PO Box 984 WHANGAREI
Ph: 09-434-3836, Fax: 09 434-4224, Mob: 021-800-111
muriel@nzcpr.com
www.nzcpr.com

To unsubscribe from the newsletter, send this email – but don't forget to reply to the confirmation message.
If you need help unsubscribing, please email admin@nzcpr.com with "REMOVE" in the subject line.
To change your address please email admin@nzcpr.com with "ADDRESS CHANGE" in the
subject line, advising the new address to be added and the old one to be removed.