May 30, 2021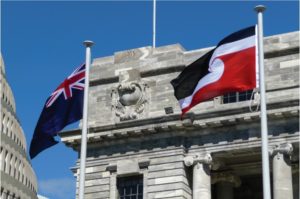 In their report Towards a Better Democracy, the 1986 Labour Government's Royal Commission into the Electoral System, not only recommended changing our voting system to MMP, but they raised a number of other important constitutional matters.
One that is particularly relevant to our present situation – where a New Zealand Government is transferring democratic power to private sector race-based businesses – is the fact that Government actions must have a public mandate to be legitimate.
As the Royal Commission explained, "Our Governments have great powers and great responsibilities. Their exercise of those powers and fulfilment of those responsibilities is legitimate only because it arises from the consent of the people, or, to put it another way, because it is based on the political sovereignty of the people."
Yet, 35 years later, New Zealand's majority Labour Government is enacting a strategy to replace democracy with tribal rule by 2040, without the consent of the public. By deliberately concealing her He Puapua agenda for tribal co-governance from voters during the election campaign, Jacinda Ardern has knowingly orchestrated an illegitimate abuse of power.
As a result of the rollout of this illegitimate agenda, a cultural takeover of New Zealand's most fundamental social and constitutional values is underway. Our established democratic order is being swept aside by an incoming tide of race-based tyranny.
Almost every area of life is being influenced. Through a commitment to a Maori world view and the Treaty partnership fiction, even the Royal Australasian College of Physicians has been radicalised. The Reserve Bank has also joined the racial parade, claiming "the future is Maori" and urging company directors to embrace "Maori values".
Those who follow politics are well aware of the threat this tribal takeover represents, but since it is rarely reported by the mainstream media many New Zealanders remain completely oblivious of these dangerous developments – exactly what the government has engineered.
This week's NZCPR Guest Commentator Karl du Fresne, a journalist and former newspaper editor, reveals the sinister implications of the Government's latest media funding package:
"The Public Interest Journalism Fund should be seen not as evidence of a principled, altruistic commitment to the survival of journalism, which is how it's been framed, but as an opportunistic and cynical play by a left-wing government – financed by the taxpayer to the tune of $55 million – for control over the news media at a time when the industry is floundering and vulnerable.
"The guidelines covering applications for funding are explicitly politicised. Media operators are advised they must 'actively promote the principles of Partnership, Participation and Protection under Te Tiriti o Waitangi acknowledging Maori as a Te Tiriti partner'. All applicants must show a 'clear and obvious' commitment to the Treaty and te reo; no exceptions.
"Nowhere in the guidelines is there any explicit commitment to the publication of a range of competing views on vital issues – for example, race relations and the Treaty. In fact the guidelines pretty much rule it out, since recipients of public money won't be able to acknowledge the existence of Treaty sceptics, still less give them space or air time, if they're required to promote the principles of a Treaty 'partnership', the very existence of which the sceptics challenge."
The implications are extremely disturbing. Unless the populace at large is exposed to the full gambit of views, the voting public will be blissfully unaware that any serious threat to our way of life exists. Not only that, but our ability to expose the 'Treaty partnership' – which is being used by the tribal elite to justify their claim for 50:50 co-governance – as a fiction that will destroy our democracy, is severely limited.
Shamefully, not only are most in the media no longer providing balance in their reporting, but increasingly they are vilifying those who stand up as a voice of opposition. The vicious attacks on the National Party leader Judith Collins, for exposing Jacinda Ardern's separatist He Puapua agenda, have been a disgrace. Clearly intended to divide National's caucus, and intimidate the leader, Judith Collins is nevertheless making headway in raising public awareness – as journalist Graham Adams outlines in his excellent analysis of this dreadful situation.
With the mainstream media no longer reporting public concerns about the tribal takeover of our institutions and governance arrangements, the question arises – what can we do?
To answer, let's look at the appalling developments in education, where the Government's sanitised version of New Zealand history is to become the only compulsory subject in our schools. Aimed at indoctrinating children into supporting the Government's separatist agenda, scandalous lies will be taught, such as Maori signing the Treaty of Waitangi did not cede sovereignty to the Crown, and colonisation destroyed a Maori Utopia – neither of which is true.
The indoctrination programme is being further expanded under the guise that some Maori children are falling behind in education. But instead of providing specialised support to help such students catch up with their peers, the Government has allocated $42 million to transform education into a propaganda machine that puts Maori sovereignty rights ahead of all other considerations. While the stated objective of the 'Te Hurihanganui' programme is to 'decolonise' education and rid it of 'racism' and 'white privilege' – with children in some schools now being asked to stand in front of their class and acknowledge their white privilege – the real agenda is to undermine Western values and knowledge.
Even the New Zealand Teaching Council is promoting separatism – their latest newsletter outlines an Orwellian-style 'Unteach Racism' project, developed in conjunction with the Human Rights Commission, that is being used to 're-educate' teachers.
Never before has New Zealand experienced propaganda on the scale that is now being imposed on this country. People are starting to draw parallels with the propaganda machine of Nazi Germany – and we all know how that ended.
As parents begin to realise that schools are being used to indoctrinate instead of educate their children, many will feel like pushing back.
That was certainly the case in the US, where investment banker Andrew Gutman withdrew his daughter from Brearley, a private school in New York, in protest against their obsession with race. The arguments he used in his open letter to 600 other parents – explaining why he was withdrawing his daughter after seven years at the school and urging them to take action – could help others and is worth sharing:
"It cannot be stated strongly enough that Brearley's obsession with race must stop. It should be abundantly clear that Brearley has completely lost its way. The administration and the Board of Trustees have displayed a cowardly and appalling lack of leadership…
"I object to the view that I should be judged by the color of my skin. I cannot tolerate a school that not only judges my daughter by the color of her skin, but encourages and instructs her to prejudge others by theirs. By viewing every element of education, every aspect of history, and every facet of society through the lens of skin color and race, we are desecrating the legacy of Dr Martin Luther King, and utterly violating the movement for which such civil rights leaders believed, fought, and died.
"I object to mandatory anti-racism training for parents, especially when presented by rent-seeking charlatans… I object to the gutting of the history, civics, and classical literature curriculums. I object to the censorship of books that have been taught for generations because they contain dated language potentially offensive to the thin-skinned and hypersensitive. I object to the erosion of rigor in classwork and the escalation of grade inflation. Any parent with eyes open can foresee these inevitabilities should antiracism initiatives be allowed to persist.
"I object that the school is now fostering an environment where our daughters, and our daughters' teachers, are afraid to speak their minds in class for fear of 'consequences.' I object that Brearley is fostering a divisive community where families of different races, which until recently were part of the same community, are now segregated into two.
"It is abundantly clear that the majority of parents believe that Brearley's antiracism policies are misguided, divisive, counterproductive and cancerous. Many believe, as I do, that these policies will ultimately destroy what was until recently, a wonderful educational institution. But as I am sure will come as no surprise to you, given the insidious cancel culture that has of late permeated our society, most parents are too fearful to speak up.
"But speak up you must. There is strength in numbers and I assure you, the numbers are there. Contact the administration and the Board of Trustees and demand an end to the destructive and anti-intellectual claptrap known as antiracism. And if changes are not forthcoming then demand new leadership. For the sake of our community, our city, our country and most of all, our children, silence is no longer an option."
Andrew Gutman advised parents grappling with similar concerns, to "find families that are like-minded and speak out together … anonymously if necessary, but publicly if possible. If nothing else, try to 'de-indoctrinate' your child at home… Most importantly, recognize you are NOT alone."
After teachers at Dalton, another New York school, issued an 'anti-racism' manifesto calling for the hiring of 'diversity officers' and the inclusion of social justice imperatives in the curriculum, parents banded together, writing an anonymous letter to the headmaster and Board complaining about their obsession with race. As a result, the school's head resigned.
In New Zealand, it's not just in education where the public needs to fight back, but in every area where radical separatism is being allowed to dominate. As those parents in New York have shown, anonymous letters, either as individuals or groups can make a difference in situations where identification is too risky.
Writing articles is another great way to inform the public about the dangers posed by the Government's separatist agenda – as retired headmaster Tony Sayers explains in his latest Breaking Views blog: "In view of the bombshell He Puapua, and the revelation that the ordinary Kiwi in the street had no idea that this plot had been festering under their noses for a considerable time, I now see it as imperative that as many authors as possible draw the attention of the public to as much pertinent information as possible, prior to the next Parliamentary Election."
Other suggestions include phoning talkback radio, supporting petitions and fundraising initiatives that oppose separatist attacks on our democracy, sharing useful information across the internet and on social media, standing for local councils, becoming involved in committees where a sensible viewpoint can make a difference, making complaints to the Race Relations Commissioner and the Human Rights Commission, and withdrawing support from organisations that promote the Treaty partnership agenda.
And don't forget the importance of contacting MPs – to not only urge them to do the right thing, but to support them when they do!
Contact details for all MPs can be found on the NZCPR's 'Have Your Say' page HERE – along with a wealth of other useful information including newspaper editor addresses and social media links.
Let's make no mistake about what's happening here in New Zealand right now. We are witnessing a transfer of democratic power from 'the people' to a private sector multi-million-dollar race-based elite. It is Jacinda Ardern's initiative – one she deliberately failed to declare to voters prior to the last election. She doesn't want New Zealanders to know about the He Puapua agenda, even though its being implemented right now – with new Government agreements listing tribal businesses ahead of central and local government bodies in accordance with their 50:50 co-governance goal. The media has already been captured through financial incentives. Major inroads are being made into the judiciary. And the next generation is being indoctrinated through propaganda in schools.
It's time to expose this agenda to as many New Zealanders as we can – as quickly as we can.
And don't forget small actions by many people can make a huge difference – as the concerned parent wrote: "There is strength in numbers and I assure you, the numbers are there".
Please note: To email this article, please use the PRINT button on the top right.
THIS WEEK'S POLL ASKS:
*Should 'our team of 5 million' oppose the 'Treaty partnership' fiction being imposed on our society?
Note: Please feel free to use the poll comments to share your 'fight-back' actions and suggestions.
*Poll comments are posted below.
*All NZCPR poll results can be seen in the Archive.

THIS WEEK'S POLL COMMENTS
| | |
| --- | --- |
| With this incompetent gummint one must ALWAYS challenge their actions, because it is rarely clear exactly what their motivations are – & their thinking – if any – are often clouded!! | David |
| Does this look like a partnership to anyone? More like surrender to me… | Mark |
| Absolutely! The Treaty was by far the worst thing that we've ever done in New Zealand. My entire life, New Zealand has been bending over backwards to support Maori: bring them up in the statistics and fund them over and over and over again on the pretence that non-Maori have to make up for some fabricated injustice and I am completely over it. How is it a 'Partnership' for one group to continually leach off everyone else and continue to cost this country so dearly? Maori are a bottomless pit who has learned that the Treaty can be used to ask for more, demand more and now take more and appallingly, with the endorsement of this Government and naive non-Maori like Dame Anne Salmond and others who are selling New Zealand down the river. On the other hand, it has been a boon for Maori who have been laughing all the way to the bank since the ridiculous document was signed. Maori aren%u2019t interested in a Partnership in order to better New Zealand, they are only interested in what they can get for themselves. | Lou |
| All as one. true history is more important than Sher greed and jealousy everyone know's if you work hard you can have what you won't not sit on your ass blaming something that happened 200 years ago | Peter |
| This is government by stealth. What happened to government by the people for the people. Unfortunately the lazy left wing media are in cahoots and have given away their mandate to report the truth and simply report propaganda. | Kevin |
| What is racism but the ill treatment of a person due to their culture or their skin colour. There is no person I know who is more racist than Jacinda Adern | Phil |
| One country one nation | Ken |
| will lead to apartheid and civil war and I will be the first one to volunteer when it comes to that and as an x marine can give valuable experience to the cause. | John |
| The T.o.W is now being used as a lever into rampant socialism. Little relevance to the original inten which was protection from the rampaging Hongi Hika and the muskets….by the British, | Bill |
| This is totally corrupt! Let us all just be 'kiwis.' | Janet |
| Shocking | Des |
| It is essential we retain true democratic principles. I see a flight of investment from New Zealand if these principles are eroded by too much racial preference. | Tom |
| The current climate is driving a wedge in our society like never before and leads to an outcome which will make us all poorer for it | Ross |
| as I said to my MP last week (regarding DOC) I don't want to see governance of DOC going to any specific group – even if it was one that included me – bc it needs to be run by all New Zealanders for all New Zealanders. In the meantime all these shifts and changes around the Treaty are taking so much money from where it is needed – the lands, flora and fauna of DOC. | Lynda |
| New Zealand parliament is making a mockery of our Democracy. Government should focus on equality not dividing the nation. | Delea |
| Is it too late? | Charlotte |
| Absolutely but I fear few are really listening and understanding what is happening in our country. | Shirley |
| There is nothing in any 19th century history that suggests ANY form of partnership with Maori. S | DAVID |
| We are supposed to be a Democracy and WE must NOT be dictated to by a Government against OUR WILL. | Roy |
| By coincidence (maybe), I am reading an autobiography of a 20th century control freak. Horrifying similarities when reading sections that relate to the indoctrination of youth to grow agendas. Surprised Auckland library staff did not query me, let alone have it on the shelves when i borrowed Mein Kampf. No doubt I am now on some Socialist's databse awaiting future action. Wow, what are kids inheriting! | Te David |
| One would only have to watch TV, read a newspaper or look at social media to get the impression that there is no other people living in NZ (not Aotearoa ) except Maori's. And all we hear is a backlash of complaining and demanding . In regards to He Poo poo that our Prime minister ,Cinderella had already complied the report prior to our last election but had chosen to keep it hidden until now is a treacherous action on her part and she needs to be held accountable .The country should start a petition calling for her resignation forwith and also get rid of all the other spinless Labour party members as well .Radical factions were quick to shout down Judith Collins , but at least she is one of the only ones who is prepared to stand up and tell it as it is. According to this mornings paper , our wonderful Nurses are going on strike for better wages and conditions ,mainly because the DHB are complaining about not having enough funding from the Government , yet this appears to be conflicting as the Government does not seem to have any trouble finding an extra billion to give to Maori health and this is already on top of the 85% subsidy they are already recieveing from the rest of us non Maori taxpayers. Did someone say something about Racism ???? what a bloody joke is this current Labour Party and Nasty too. Time to chuck them out and replace them with someone who has a balanced view on life and a fair sense of Justice. | Ralph |
| If New Zealand is to remain a DEMOCRACY the lies must be exposed. The current Govt. did not campaign on a 50/50 power share with part maori. they did not campaign on even a15% power share of our public assets, health education or justice etc. The public has not agreed to the treaty partnership LIE. There is no team of five million, there never was in our PM's view otherwise she would have openly campaigned on racial separation under a so called partnership governance and allowed the voting public to decide. JA is taking that decision away from 5 million New Zealanders by stealth. we should all be very worried; I know our family is. | Sam |
| Totally unacceptable. They will already be manipulating the Treat document to favour and support a 'partnership' inclusion . This is unacceptable to the majority of New ZEalanders. | peter |
| Please God! | Pat |
| It has gone overboard! | Jim |
| We are heading into a dangerous area and the public at large are completely unaware and just carry on not aware that the country is heading down a slippery slope. So when they realize it will be to late. Be warned . | ken |
| Time to start crossing out Maori words & names everywhere you see them . | bruce |
| Enough is enough….will we let the tail wag the dog?? | James |
| The treaty was a gift to the Maori people. It meant 'one law for all'. Flying the 'Maori flag' is an act of treason. | brucew |
| Enough is Enough | Jim |
| measures underway by the current Labour administration will undermine democracy in New Zealand and provide the powerbase to a tiny racial minority | Harry |
| Enough secret agendas .Be honest Jacinda.( if you can) | Geoffrey |
| It's worse than a 'fiction' – it's a blatant lie. | Bruce |
| We are on the road to hell. | KEVIN |
| The propaganda machine of this government is truly but scarily like Germany early 1930's. Surely we can rally those who do not have so much to lose by sticking their heads above the parapets, with the hollow charge of us being racists. Perhaps the retired citizens of NZ can be rallied to create sufficient noise as to be effective? | Colin |
| This is totally unacceptable in a democratic society! | Catherine |
| A more dishonest female would be hard to find. Her grin has the same impact as a Cheshire cat of Lewis Carroll fame (except his was a fictional character in a fairy-tale). Her cliches no longer have any ring of truth (if they ever did); "our governance will be open and transparent" I shall govern for ALL New Zealanders (or should we now be saying Aotearoans"; Anyone who does not support He Puapua is a racist; The Treaty of Waitangi provides for tribal chiefdom authority being retained and the requirement to implement partnership and co-governance on a 50/50 (50% to those claiming allegiance to a maori race [approximately 16% of the population] and 50% to[ 84% of the population] the rest of New Zealanders). No where can I find in the Treaty any reference to tribal chiefs retaining authority and thus forming a partnership with the Crown resulting in a co-governance arrangement. What I can find is that all New Zealanders (citizens of Nu Tirani) were to be afforded the same rights and protection afforded by the Crown to all British Subjects and to receive this privilege the multitude of tribal chiefs within New Zealand would cede all their authority to the Crown. To accept any other interpretation is without any foundation other than a Waitangi Tribunal interpretation by a Member of the Tribunal with vested interests, using nuances and definitions that would prevail in some sections of the Nation 170 years after the fact. I most vehemently oppose any supposed "Partnership" despite what Miss Ardern, Mr Shaw and all their sycophants may "Claim" as being factual. If this garbage is to be the basis of our new compulsory History curriculum then the 84% shall have to man the barricades and if needs be storm the Bastille.. | Michael |
| They need to be taught the real truth in school, and not political bias. | Glenn |
| Wake up New Zealand ! We need peace in paradise all working together as one. Continue along the road to separation and the nation is doomed. | JOHN |
| Can R. Murdoch be contacted to see if we could have a TV branch of Fox news as journalism is dead here? People like Tova O'Brien etc. TV3, are poisonous Labour propagandists and not journalists. Please do not use 'our team of 5 mill.' as it is a marxist term. | Monica |
| Most certainly | Christine |
| Yes not be for time. | Ron |
| At every opportunity this government is driving a wedge between a people who once shared life,sport,social and employment relationships without thought of the differences of race or colour. | John |
| This is the start of a new maori war! | Les |
| I wonder what will happen when Ardens child starts school. | Sue |
| It's not democratic | Liz |
| What about the other 84% of the NZ population? | Kate |
| Stop this nonsense now, we should have same rules for all | Keith |
| Socialism is the theory, communism is the practice, pure evil in its methods. | Roger |
| Definitely not the platform that Jacinda had us all believe. So much for a transparent Government. | Cath |
| ardern and her bunch of incompetents are a disgrace. | john |
| We must all help to stop this He Pua Pua happening. It is going to create a very different New Zealand to that which I have experienced in my 80 years. | Laraine |
| What exactly is the National Party doing to combat this nonsense? I can't see anything on their website. Two smaller parties seem to be putting up a fight but at present they don't have the seats in Parliament to stop it. | Denis |
| We, the NZ public, should be vehemently opposing these apartheid rubbish policies. This nutter government has to go! | Andrew |
| Damn right. I just cannot believe the utter bulldust that is being put forward by Labour, Greens and Maori at this time. Talk about smoking old rope. I would like to use stronger language to express myself, my utter disbelief the lies we are being told. What the hell is happening? | Fraser |
| YES YES YES Our Individual Sovereignty depends on removing the falsehood. | Richard |
| madness not good for NZ | Gerhard |
| It's hardly "White privilege" – rather Maori privilege without a shadow of doubt. Not long before we become the next Zimbabwe! | John |
| YES, YES, YES and bring a vote of NO CONFIDENCE in this government. We are a member of the British Commonwealth of Nations. There is no way Adern can change this without permission of ALL citizens here. There has to be a referendum .to oppose this sick 'illegitimate abuse of power,' Tribes have to STOP relating their claims to the dishonest wording in the so called treaty. It is proven the wording has been changed 11 times to suit claims. They ARE NOT the indigenous people to settle in New Zealand – there were people living here when the first canoes arrived. Mori Mori were kind, welcoming people who were despicably treated when the first tribes set foot on NZ soil. Get real Adern and stop this dishonest pathway you are establishing here. | CMM |
| Absolutely. So much for transparency in Government. | William |
| This Government is hiding much from we the people and it is time that the truth to be told. | Robina |
| never ending gravy train | stephanie |
| Preferential treatment for some citizens when the treaty explicitly clarified that all citizens were to be have equal standing | Richard |
| When Europeans arrived here, the maoris were still in the stone age. They are not much advanced now, and to think that they could run a country in the 21st century is simply bizarre! What hold have they got over Jacinderella? It must be something serious. | TOBY |
| Keep it up Muriel, there is community anger brewing.. | Bradley |
| The whole issue is frightening. Many residents just do not now what they can do to stop this. | Joan |
| We must, it's tragic that the silent majority – the vast majority of New Zealand's population – seems unconcerned about the aims of this government and the motives of those who espouse them. | Terry |
| YES WE ARE ALL EQUAL AND ONE PEOPLE CHANGE THAT AND THIS COUNTRY IS DOOMED | RICHARD |
| What bloody ' Partnership ' ? It never existed and any attempt to maintain so is an absolute FICTION. | Alan |
| Is any more comment needed? | Peter |
| Absolutely it should be opposed . It is apartied . | Craig |
| I am ngapuhi and have read well the history. I do not agree with the modern version. | Tony |
| Sure — the only problem is that there is no team of 5 million– that is a construct contrary to reality. We live in a multi ethnic society — a patchwork of different groups if you will. All these groups have one thing in common: The majority of people share the same apathy and disinterest in the affairs of the country they are living in. And this is exactly what these devious fools in the beehive are counting on. And the tribal future warlords watch with glee. | Michael |
| Comrade Ardern is an outright communist,na very dangerous woman, and unless NZers wake up, stop the adoration of her, and collectively protest what she is up to, (per the UN and One World plan) NZ will be a not very nice country to bring future generations into. Ardern should be standing with our allies, who we may need one day, instead of this costing up to the communist bloc. For goodness sake, wake up NZ. | Carolyn |
| who knows what our so-called partners will demand next?? | Erin |
| Very sad that this is happening one sure way of promoting apartheid | Chris |
| i am sick of all this racism being spewed out by this so called govt | ian |
| A stab in the back for the rank and file of New Zealanders | Ken |
| Dividing the country is not the way forward for all New Zealanders. | Olivia |
| I am sick a sick and tired of this Maori bull shit being in wanting thrust upon us There will be a backlash.. Only a matter of time | Murray |
| | |
| --- | --- |
| Pure idealistic BS is always doomed to fail as it is in direct conflict with human nature that only wants freedom and equality. | Paul |
| One country one people. Look what happened in South Africa and Hitler's Germany, terrible times, apartheid is not the way forward | Carol |
| with the corruption that is rife in nz politics and tribes, this lie will never be changed, the only thing that will be is very large sums of taxpayer's money added to the horrendous sums already given away both by national and labour | Richard |
| Labour majority are taking the team of 5 million down a divisive dangerous path. | Gregor |
| Thanks for information. | Kathy |
| Civil war looming. | Steve |
| Disgraceful actions by a communist party in all but name. Ardern is either slow witted or a magnificent strategist in favour of socialism. This will be for China in the long run, and Maori will pay the price along with the rest of us if this is not stopped. | Roy |
| I'm starting to feel like i'm becoming racist. | Ray |
| What a pity Guy Fawkes is not still around! | Athol |
| Yes – but how? | David |
| The most devious Prime Minister we have ever had | Raymond |
| This current government never had a mandate from the people to impose this action on us. The treaty was never a partnership but an exchange of conditions. The Maori wanted law and order in the country and for that they ceded sovereignty to the crown and in return they got the protection they requested under British law. | brian |
| I strongly oppose this separatist idea. | Derek |
| Enough is enough. I try to get this information out to as many people as I can. What's next. I leave the country I truly love. | Sandra |
| Yes but know one cares any more CM'ON New Zealand stand up for democracy | John |
| Absolutely we should all oppose this it is taking away our rights by a self styled communist leader who leading our country down the road to becoming a new communist state | eric |
| We are one people regardless of the colour of our skin. Time to put the Treaty ficton to the History bed and the Country to move on. 1994 Once were Warriors film made 2021 nothing has changed BUT Hugh Industry has arisen for a certain Elite | Frank |
| More lies from our UFG, Useless f****ng government How can they keep getting away with all these falsehoods | David |
| THERE WAS NO PARTNERSHIP !!!!!! The treaty's meaning has been warped to the point of total absurdity and I have been waiting for a long time for a Government to start saying "NO". | Alan |
| This Labour government is intent on destroying democracy by stealth. | Greg |
| In the 60 odd years I have been voting billions have been spent on "Maori Rights"and special funding for Maori organisations all of which have gone down the drains through incompetence and nepotism. Had these billions been properly placed by the various Governments concerned with our COUNTRIES welfare, rather than the immediate concern of re-election we would be a healthy well educated populace with none of this tripe that is being foisted on us. I am emphatically opposed to this "government" and all it stands for!! | Peter |
| SIMPLY WRONG! | John |
| Needs more publicity | Maggie |
| Absolutely. Comrade Jacinda is undermining democracy I NZ | Bob |
| This is all so alarming – especially now that we KNOW the media is being paid to suppress all criticism against He Puapua. WHAT IS HAPPENING TO NEW ZEALAND? | Sylvia |
| This can not go ahead, will do everything i can to prevent it. | Rodger |
| One should always strongly oppose a lie. A Lie if big enough and told often enough can become accepted and this is what Jacindas propaganda machine is attempting. Joseph Goebbles would be proud of her. | Robbie |
| I always thought that the John Keys government were a bunch of treacherous bums but they had nothing on Arderns lot. How is it that you very rarely see any of this in the Herald or Stuff except when they are accusing opposition of racism. Why does the media not point out all the underhand stuff that this Government is getting up to but then I guess that would prevent them from getting to the $55million trough. It's an unprecedented step for the Government to fund private sector media operators. Once, such an approach would have been deemed heresy. Now it appears more palatable, more easily digested when pitched as a salvation for reporter jobs. More like buying a corrupt media. The sooner Binding Citizens Initiated Referenda is introduced the better. That way at least there would be a means of keeping governments in check instead of having to wait three years to get rid of them. | Terry |
| Absolutely we do not want this to happen | Denise |
| Racist garbage | Dave |
| There's more and more people that are unaware of what's happening and when told are unhappy about it. What can we do? | Robin |
| We are one people, wasn't that pushed on us in the terror attack. Aderns rules have and keep changing to suit her agenda. Needs to be stopped now! | Polly |
| There is no mention of partnership in the treaty. This has only been an assumption since the mid 1980's. | Mark |
| Lets have a snap election now. | Leon |
| It is out and out apartheid and MUST NOT HAPPEN. The stealth is most alarming – why won't Ardern address the questions that Judith Collins and David Seymour are asking about this? | Kerry |
| Definitely. We are one people with ONE SET OF LAWS FOR ALL | Christine |
| only we aren't a team, only when it suits jacinda | terry |
| Most definitely yes we should oppose the 'Treaty partnership' fiction. First, educate yourselves on our true Maori history. Visit TROSS PUBLISHING on line to see the books available. You might be shocked as many have been. | Don |
| The Treaty of Waitangi appears to be evolving into a left wing religious cult. | Abdullah |
| It is a disgrace from a lying corrupt govt: | Don |
| Most definitely. This is wrong, illegal, and unwanted by the majority of sensible, fair New Zealanders. | Grahame |
| Dishonest government. Ardern must be voted out!!! | Anne |
| A house divided against itself cannot stand. Abraham Lincoln | Colin |
| equal rights and governance for all New Zealanders. | maurice |
| The Treaty was never a partnership. The treaty was a Merger as Hobson said after the signing, "We are now one people". | Eric |
| Its the same playbook used by the Bolsheviks 100= years ago, same crimes too. Ardern & Co have not learned the lessons of history, probably because they insist on deleting it – the collaborators are the first for the chop. | Robert |
| What is facing NZ is being played out in States across America. Parents are turning out in large numbers and taking over school boards, primarily over the teaching being imposed on Critical Race Theory. The Democrats are in the New World Order corner and fascist, socialist, Marxist thinking is running rampant, including Black Lives Matter and Antifa. The USA has its Constitution that is being fought for by groups with their voices starting to be heard on main stream media. NZ is heading down the same path. Get out and start looking outside our borders and see what people power is doing, and opposition to being Sheep-led into a very controlling regime. | Patricia |
| The Maori's and Jacinda are taking NZ down the road like South Africa was taken after the whites gave them control of the governance of that country, its now broke. | Don |
| The situation that Arden is creating is appalling and the brain washing of New Zealanders is frightening she must GO | Sidwell |
| The Treaty is a covenant with rights and responsibilities on both parties. This question is posed in emotive terms. How about we chill a bit and lower the rhetoric. | Jay |
| We definitely need to voice our disapproval of what is going on. Why not set up a letter of opposition to what is being done on change.org? I have subscribed to petitions on another site which has changed government's minds, rescued people from being unjustly put on death row etc., and when Governments get a big enough number of signatures, – they listen, – or at least sensible Governments do! | Ted |
| YES YES YES, most definitely. But how do we stop it? Would there be an avenue to make some sort of complaint to the United Nations? Some sort of world body that we could make a case about what is being done to New Zealand? | Trevor |
| We are however the silent majority, how does one wake us up | Andrew |
| just one thing, i think these articles are very good information, and i hope people are taking note of them, but we aren't a team of 5 million, I do wish we could get of that track, there must be a lot of people out there that know the truth that the Maori are not indigenous and the un had no right granting them indigenous status, what is going on in new Zealand is unbelievable, and the indoctrination of our young children to this fabricated history that is going to be force fed to them is disgusting, they don't seem to speak of any good coming out of the colonial time, good and bad happened and has right through history, are they going to teach the kids about this lovely race that made war on the peaceful waitaha and mori ori are they going to talk about the cannabalism,a lot of the iwi cheifs rubbed noses with the colonials,went to england,and a lot of these iwis are very wealthy,does it get passed down to there poor,there is not really that many of them, there should be no poor maori in new Zealand just wonder if this waitangi gravey train will ever stop, | rodger |
| Do it before its too late! Oppose it now. | Pam |
| 87% of New Zealanders are being pushed into a 'black-hole ' of history by J Ardern's illegitimate abuse of power…We want a TIME MAGAZINE front page article for the rest of the World to see…now. | Christopher |
| It's not possible for this country to stay as an example of peace and democracy if this CCP oriented government continues with this abuse of power. | Brianb |
| Please, let's find someone out there in the great wide world who gives a damn about Democracy – that thing we have fought in World Wars for… Why is our own Prime Minister turning her back on the very thing & the people that got her into power… | Cath |
| are we not supposed to be one people, i.e. New Zealanders. This stupid RACIST propaganda from the government must cease. | Alan |
| Asa we have already noted – this is 'apartheid' in everything but name. Where is Comrade Ardern trying to take OUR country, New Zealand? | JOHN |
| Excellent article by Karl du Fresne concerning the Ardern government's bribery of our media to corrupt what is left of journalistic balance and political independence. | Hans |
| This country is going to the dogs. And we know who is at the helm. She and her cronies should be removed before they do anymore damage. Anyone with a clever plan, lets have it. Please!! | J J |
| of course | barry |
| We are one people all working together in a Democracy and must continue that way. | Peg |
| No deal. | Randall |
| Lack of opposed views to those in the MSM are there on other topics too: most especially around SARS-2-Covid and the Covid-19 response. Here it seems Left and Right are singing from the same song-sheet. One would never know that there are thousands of Doctors, other Health Professionals and Scientists world-wide who are utterly horrified by the nonsense being talked in the name of epidemiology science , and the various vaccines being in effect tested on as many of the world's population as possible who can be panicked into taking them | Rochelle |
| Appalling! Write, as I have done, to your member of parliament, your school principal and phone talk back radio. We must make this communist/racist agenda 'top of mind' by vigorously challenging and at best embarrass Ardern into backing off. These MPs must be voted out asap! | Robert |
| This government HAS to go. They're destroying our country | Lois |
| There is only ONE race ~ the human race. | Margaret |
| This is nothing but APARTHEID like it was in South Africa | Gerard |
| A good place to start would be be to use the original copy of the treaty as signed by Hobson and the Maori chiefs at Waitangi. Under international law the only legal treaty is the one signed by the native population representatives and the crown. The wording between that and the version currently used is quite different | Doug |
| Jacinda and co are being totally deceitful in their attempts to cover up their Maori separatist (and communist) agenda which is totally opposed to democracy. Tribalism and democracy are poles apart, and "ne'er the twain shall meet". Again, "absolute power corrupts absolutely" – and this is being played out in front of us, but unfortunately not many people realise what is happening. We must speak out against this travesty. P.S.: the "team of 5 million" now only meaningless words. | Laurence |
| This hidden agenda must be exposed for what it is. | Terry |
| The "Cheshire Cat' and her government are introducing apartheid into NZ. | John |
| Jacinda will go down as the most devious and dishonest PM.in NZ history. Teach That. | Brett |
| The treaty was never a partnership – nowhere in the Treaty document itself is there a mention of partnership – it is simply a document that guarantees the same rights for all under the protection of the crown . | Mark |
| It's a pack of lies based on a stupid remark by that silly man Robin Cooke (whom I knew personally) that the ToW is "akin to a partnership" | Bruce |
| Every day, in every way imaginable, some animals are becoming more equal than others | Tim |
| NZ's "true and only" Treaty is the Maori version. This was what was presented orally to the chiefs, and was what they agreed to. There is no English version. Te Tiriti o Waitangi 1840 does not contain the Maori words for "partnership" and "principles." First open challenge to Treatyists: cite the Maori words for "partnership" and "principles" in Te Tiriti. Good luck, because those words don't exist in the document. Unless, of course, "partnership" was in the bit the rats ate. This nonsense is of recent invention. It originated in what we might call "The Treaty of Wellington (aka Section 9 of the State-Owned Enterprises Act) 1986. Activist judges on the Court of Appeal hearing a 1987 case involving the NZ Maori Council then took Section 9's unclarified in the statute reference to 'the principles of the Treaty of Waitangi' to concoct "partnership" and "principles" out of thin air. Everything the chiefs said on the lawn at Waitangi and elsewhere, as well as the words of those who refused to sign the TOW, make it abundantly clear they were well-aware that endorsing it would place Captain Hobson in authority over them, and that behind Hobson was Queen Victoria. Reiterated at the Kohimarama Conference of 1860. Second open challenge to Treatyists: cite a single primary source account recording the words of a chief who thought he was going into "partnership" or some kind of sovereignty-sharing arrangement with the Crown. Eyewitness accounts of the pre-Treaty debates make it clear none of the chiefs who signed it thought they were going into "partnership" with the Crown. Those who spoke up for Hobson leave no doubt that they expected British sovereignty to bring lasting peace to the land, as well as protecting them from less benevolently inclined foreign powers, such as the French. Third open challenge to Treatyists: explain why, for 147 years between 1840 and 1987 and the Court of Appeal decision in the NZ Maori Council Case, nobody knew that the Treaty of Waitangi was a "partnership" or some kind of sovereignty-sharing arrangement. It was only after activist judges on the Court of Appeal invented "partnership" and "principles" in 1987 that demands along these lines first surfaced. If nobody knew the Treaty of Waitangi was a racial partnership for 147 years, that's probably because it isn't. Fourth open challenge to Treatyists: Explain how Te Tiriti can be construed as a 'constitutional document' providing for an open-ended sovereignty-sharing arrangement between the Crown and those who signed it on behalf of their tribes, when it is not couched in those terms. If the Crown and Maori chiefs were "Treaty Partners" as claimed today, in light of an intention to create some kind of forward sovereignty-sharing arrangement, Te Tiriti would surely have referred to Ko Wikitoria te kuini o Ingarangi nga uri me nga kaiwhakakapi [Victoria the Queen of England, her heirs and successors], rather than just to Ko Wikitoria te kuini of Ingarangi [Victoria the Queen of England] as it did. When it came to the natives, Te Tiriti would surely have referred to the chiefs, their heirs and successors rather than to the chiefs, the tribes, and to all the people of New Zealand. The absence of references to heirs and successors on either side of the equation further underscores that Te Tiriti was a treaty of cession. | Peter |
| NZ is a multicultural Country now and we must have a a fair democracy for every one and no one section of citizens that are superior ie Maori dom | Barry |
| But not all of us march in time to the same drum beat so at best it could be 4m. | Warren |
| EVERY-ONE MUST contact as many of media editors,mp,s ( waste of time contacting labour mp,s as most support jacinda) but National & Act MP-s,social media & FIGHT BACK ANYWAY you can to expose jacinda,s trying to give OUR govt.away & tribal rule will NOT be peaceful as maori WERE NOT to settlers & are NOT to any-one with no maori blood & EXPOSE there was NO PARTNERSHIP in the treaty as jacinda claims.FIGHT BACK before DEMOCRATY ENDS. | Cindy |
| Mostly strongly | Kerin |
| The proposal is not democratic but the exact opposite | Bryan |
| This policy is tantamount to insurgency and must not happen. It will destroy many friendships between Maori and Pakeha. Communism by stealth. | John |
| 5 million people should be encouraged to be one. The Sovereignty of the land is for everyone. No one person or group have the real right of ownership of our lands, however we all have a responsibility to look after it. Remember we are all just passing through. | Owen |
| If we are going to survive then we are going to have to all be New Zealanders. This current government is taking us down the road to disaster. | john |
| One country, one nation, one law | Konstantin |
| Where in the treaty does it say that Maori has a partnership with the Crown? | GARRY |
| We totally agree. A "Treaty Partnership" is a means of destroying our society and the country – a form of Apartheid in disguise. We must abandon this very dangerous agenda or future generations will suffer the consequences. and ruin our country. | Brian |
| keep up the good work | craig |
| Absolutely!! | Neville |
| Absolutely. NZ is one nation & not divided into two. | Brian |
| All very well but the problem is that we are shouting in a bubble at like minded people. What we need to do is personalize this – how does this affect the 'Man in the Street', both Maori (having read Vision 2040 (He Puapua) myself – if I were non-Rangatiratunga Maori I would be making plans to immigrate or run away as fast as I could) and non-Maori. How will this affect their wallets, jobs, the education of their children and the society they live in. Unfortunately this is not being made explicit – for then more would care and more would act. At the same time we need to ally with like-minded groups and individuals to present a united front to educate the public and brake out of our bubble – how can this be achieved? Suggestions would be welcome. | Brenton |
| I am a New Zealander first and foremost and we have worked together as a Nation. This is mostly reflected in our sport events. It seems to me that the elite group in question is about stripping hard working New Zealanders of their money and inheritance. There is Crown land that can be given back to Maori but the people who need this will never benefit because of the elite pack. What is being proposed will not end well as it%u2019s been done by stealth and not out in the open. New Zealanders as a people have not been regarded by this Government. Railroaded is how I see it. I doubt this Government cares about how we see this as they never respond appropriately or at all. There are some people around enlightening themselves and others.Plus reading various authors from around the World to encourage and sustain us at this time. We will stand together against this tyranny and hidden agendas being forced on us. | Teresa |
| This is of crucial importance! | David |
| Most certainly. This partnership rubbish, if not stopped will plunge NZ into civil disturbance the country has never seen before, we must speak out. | Peter |
| Absolutely | Gail |
| It is essential! Not all of the 5 million will have the brains to see through this Jacinda led con job but many many NZer's do. I have the pleasure of working with several people from other countries who are working hard to meet the criteria and obligations to gain citizenship. Good intelligent useful people who come here with very little and work hard to improve their lives. They find this situation hard to understand, why when people can work they choose not to?! and why do they look to blame everyone else for their disfunction. This government needs reigning in, they are out of control and have no mandate to rewrite history! | Carol |
| This reminds me of creeping communism which denounces individual freedoms . Even under Kupe's law , there is NO democracy in tribal authority . Leadership is passed down their offspring . | Pete |
| I don't trust Ardern 's reasoning. We are on a very slippery slope of NZ"s democracy | John |
| How long before books like Animal Farm and 1984 are banned because someone, somewhere claims to be offended by them. It's Back to the future III – Germany 1935. Enjoy the ride! | Neville |
| The ' Treaty of Waitangi 'has been so adulterated, re-writen,screwed around re-intrrprided,re-created to be meaningless to it's original intent.The English language (and the original Maori interpretation of the Treaty ')were both clearly understood by all parties. At the time! Now the 'intent ' has become meaningless and destructive. We must go back to 'square one' and create a constitution in the values we believe in. | Ced |
| Partnership is a farce. | Richard |
| Absolutely, not question about it. | Murray |
| Treaty partnership is a load of bull. They are trying to divide nz into two classes of people and turn us into the Zimbabwe of the pacific | Laurie |
| The wicked bullshit that is going down is beyond belief. Why are NZers so dumb. ?? I hope all those foolish people who voted for Labour just to keep the Greens out are utterly ashamed of themselves. Don't we miss the handbrake that Winston Peters provided now! (Regardless of what we think of him in other respects.) | Brett |
| Yes yes yes our constitution is at risk. Not an academic but isn't this treason as we are still aligned to the British monarchy? | Kristene |
| It is not democracy and will lead to resentment. | Murray |
| It is almost inconceivable that the Labour Govt. continues with the lie of partnership with the Treaty which is and never was a part of the Treaty. Anyone can check this for themselves with a quick question on Google. All privilege given solely to Maori based on race has no justification and deplorably and despicably is based on a lie. Labour therefore have no right to Govern. | Bruce |
| Remember Zimbabwe? | chris |
| Absolutely dreadful duplicity by a corrupt government lead by Jacinda Adern | Liz |
| Most definitely and with haste. Is there not something we can do like a no confidence vote or a petition as no one seems keen on a organised March form both ends of the country and meeting on parliaments steps . | Gwenda |
| Goodbye democracy | Wayne |
| This is terrible what Labour is introducing by stealth it is very concerning | Ian |
| Absolutely. and sooner rather than later | Laurel |
| So much deception and undemocratic action it is hard to believe. They can claim support from the press, and now they are even paying them. | maurice |
| | |
| --- | --- |
| Inch by inch they are taking over the OUR nation | Peter |
| Time for a nation-wide march to be organised!! | Gerard |
| This seems to have been happening for a few years now and is gaining speed in so many ways, it is getting very worrying. | Digby |
| Our parents and grandparents went to war that we might live in a democratic country. Jacinda and her team have not been honest with us and are destroying everything this country has to offer with her separist agenda She is not operating lawfully and should be held accountable | Christine |
| I find this continuous preoccupation with racial issues distasteful | Gerhard |
| Partnership is a new phenomenon just like Matariki. Invented for modern-day. It's the only thing they have Invented . Other than that they have only taken from other ethnicities | Ron |
| Absolutely. The Treaty is not about partnership, it is about a fair go for everyone under the law. For Labour to push their current agenda is divisive and doomed to fail, but in the process the entire country will be dragged down to their level. | Sally |
| Jacinda needs to be removed before she does any more damage | russell |
| This " partnership" is a take over of political power by IWI, not Maori. Nearly half of people of Maori Descent are on the General Electoral Roll! So the need for Maori Seats and wards is gone. Perhaps they should be renamed IWI seats and wards. | John |
| Equal rights for all, one law, one people. | Mark |
| Can a government be taken to court? Who can tell a government they are breaking the rules? These are questions that need to be answered so pressure can be put upon those that should be doing their job. Trying to get a government with a large majority to halt their slide from democracy is going to be very difficult. | Dennis |
| Absolutely | Campbell |
| Government sanctioned separatism has no place In the 21st century in this country.. | Max |
| Definitely | Geoffrey |
| Anyone who dares speak out against 'dear leader' or the separatist agenda is in for a hard time. Be prepared to loose your job, be branded as a 'white supremacist' and be vilified in the woke media. We are seeing the rise of an Orwellian dictatorship where thought and history are controlled. The control of history leads to the control of the present, and in turn the control of the future. A 1930's propaganda expert is alleged to have stated 'tell the same lie often enough it will be accepted as truth'. New Zealand is heading down a dark and treacherous road. In the words of our National Anthem "God defend New Zealand'. | Keith |
| it only serves to make us an even more racist country | karen |
| Dangerously, evil woman. | Malcolm |
| Yes – loudly and repeatedly! – the point needs to be driven home that the tribal chieftains were parties to the Treaty – not partners – big difference! As for "colonisation" – the tribes were doing that to each other long before the European settlers arrived! If allowed to proceed unchecked, Jacinda Ardern will go down in history as the Prime Minister who sold her country down the drain – and it will be our own fault if we sit back and allow this to happen! | Scott |
| We all have the same colour blood, we absolutely should oppose separatism because of our skin colour and live as human beings, together. | Pam |
| 40 years after people took to the streets to protest against a separatist regime (in the false hope that it would deliver something better for the "oppressed"), many of those same people and their disciples are imposing separatism here, but with Communist zeal. This comment may have me sent to a Gulag. | Philip |
| The most effective way to build a racist society is to teach innocent young children in school that they are different from each other and not equal because of their skin colour and the actions of an ancestor. The treaty narrative now being pushed is a means to justify this teaching. | Frank |
| Absolutely, but how? Will we march on Parliament? Can we get satellite groups going in different areas to spread what we consider the truth? Is anyone still brave enough to speak out against this semi-goddess? All our young people have been propagandized for 45 years into believing all these lies about the Treaty. It's hard to get past that. Where do we start? | Joyce |
| We are NOT a team of 5 million, how dare you include everyone as being on the same team | Allan |
| For government officials and departments to deliberately and knowingly mislead and distribute untruths over the treaty and their following actions is damming to the highest degree. They (the government) is not following correct protocols and should be subject to the law of the land. Could a case be brought in the courts for breach of duty??? | chris |
| However, do not refer to New Zealanders as the team of 5 million as this is also part of Jacinda%u2019s spin machine!!! | Tina |
| Remaining silent will be too late. | Murray |
| It should be vigorously opposed, as its a total nonsense. | James |
| We're caught up in a nightmare in this country (New Zealand, that is, not "ao tea or something"). Urgent action is needed to INFORM the population about the insanity being promulgated by this rabid radical group of idiots currently holding all the power. | Patrick |
| 100% | SHERYL |
| It is so invasive that it is becoming mainstream. Is there a truly independent newspaper in this country? Only the 'Stuff' owned ones which are so 'treatyist' biased. (probably because they have signed up to the PIJF) | Bruce |
| This government is being deceptive. Fortunately, most of their initiatives have failed. Separatism must also fail. | Graham |
| of course! | norman |
| One person one vote We should all be equal | Ted |
| What a joke! "Team of 5 million". New Zealand is fast becoming a country ruled by a maori tribal elite. Telling lies and spreading false information about our history. | Darryl |
| Lies about a "partnership" that never existed.. Most Maoris were glad to be saved by the British from being killed (and eaten) by their fellow Maoris | mike |
| An assault on New Zealand's democracy by lies and stealth. The government has total control of the media and thereby controls what the population hears and sees – just like Nazi Germany | Adele |
| As it is a lie, it has to be opposed. Branding any attempt to debate this issue as racist has to be opposed as well. | Willy |
| My comments are not printable. | Leonie |
| I fear for NZ, if the people of NZ really believe this illegal treaty nonsense and still support/ believe this band of socialists/supremacists government creeps we are doomed. | Leonard |
| Die in the street if you must, but tell the truth; expose Ardern, Little&Co as Death Dealers to the Nation. | Julia |
| I don't know how many times I have said this, but, WE, as New Zealanders should BURN the so called Treaty and scrape ALL pending Maori tribal claims. | reg |
| Absolutely,. We are , sorry ,,should be one people all with the same place in life regardless of race etc. | Graham |
| This is a form of apartheid | Shaun |
| I totally oppose this Government putting in place this He Puapaua. It is going to divide our country along lines never been seen before. | Dianne |
| My biggest fear is that the increasing and unwanted APARTHEID in NZ will inevitably lead to majority backlash and violence. | Geoff |
| This is a cynical abuse of power. Contrary to her avowed intention, Jacinda is turning us into a nation a racists. | John |
| This is a disgraceful disregard for the principals for democracy and all its associated freedoms. Jacinda's true socialist Marxist agenda has come to the fore for all to see – IF they want. IF they cant 'see it' and can't oppose tribal co-governance New Zealand would likely end up like racist very poor Zimbabwe.. | Stuart |
| Ww are all one | Dave |
| The "Cheshire Cat" and her government are introducing apartheid. | john |
| We all know we should but how, the next question how many maori would really want to go down that track, the small tribes could lose everything they have gained forced to concede to the major tribes or tribe | sven. |
| The Tribal Elite Push the Treaty and then purposely have twisted its honest intent completely.beyond intent. | David |
| read theTreaty | richie |
| When are "Maori" going to acknowledge their European ancestry and bring themselves into the 21st century? | Folkert |
| I think that it ia getting time that we are getting a law, the same as in California, when the democratic governor was disposed of and Arnold Schwarsenegger ( Rep) became governor of California. We have to dispose ourselves as quick as possible from this Stazie/Nazie traitor. Did I write something wrong? | peter |
| Dictatorship!!! | Ron |
| Quite frankly YES! Enough is enough! It's time that this country moved forward, and stopped living in the past. What happened, happened. We are still paying monetary compensation, and have done for a very long time, but it would seem that it is not filtering down to those that really need it. Constantly throwing money at a problem is not going to fix it. And creating division, as this is, really has to be addressed, so that ALL Maori benefit from Treaty Claim Monies, and not just those at the top. This country cannot continue to support both Treaty Payouts as well as forking out for those that are not being treated fairly by their own people. Maybe Treaty payouts should be managed by a Government Department, to ensure that ALL Maori receive the benefit of the claims money. | Heather |
| The thinking population must be advised of the situation. I have stopped supporting one large charity because they are now using to many Maori words in their thanks When they get back to English I will again support them. I also pick up on those who write using Aotearoa, because this is not even a Maori word. It is a tragic shame that so many would be responsible people in this country have bee taken in by this communist prime minister (does not deserve capitals ) | Tom |
| history should be about the truth! | Jock |
| The fiction of treaty partnership being imposed on the people of this country is an absolute disgrace. | Wah |
| It's farcical. There was NEVER any 'partnership'. It's just another fabrication for the part-Maori elite to gain leverage for more of our hard-earned money. | Tony |
| Fight in every way possible. | Charles |
| I believe if we carry on down this track there will be violence of some sort | Les |
| Who in our society has the leadership to organise marches in our communities. Give me a date and place and I will be there. If cyclists can do it on the harbour bridge we normal citizens can do it. | Bev |
| Quite clearly this MUST be opposed by all thinking citizens of this great little country. There was NO partnership granted in the TOW and all promotion of this fiction must be opposed. The Hui at Kohi some twenty years after the signing of the TOW was the proof that I needed to realise that the signatories to the TOW fully understood the meaning of sovereignty and were happy that the British Crown had saved them from themselves ( Something that won't be taught in the new History lessons at school ) What is needed is a recall opportunity so that we can get rid of this very duplictous and totally communist government Yes it has gone past socialist | Robin |
| Hell yes!! This is a ghastly thing that is to be taken very seriously indeed and should by rights be the death of this government instantly but still the majority of the populace slumber on. Yes it could happen here-time to fight for our democracy! | Roger |
| I am really concerned for my grandchildren who are still primary age and are ready to defend all things Maori already based on very little real knowledge. | Judy |
| It is time for action. We must get in behind ACT and National and back them to the hilt..if we don't we have only ourselves to blame | David |
| Absolutely. Can anyone seriously believe Queen Victoria instructed her representative, Captain William Hobson to negotiate a Sovereinty partnership with the stoneage, waring, lawless tribes that inhabited New Zealand in 1840? If you believe that you will also believe in the tooth fairy, and of course the taniwha! | Chris |
| We are heading down a slippery slope fast. | Alan |
| Well done NZCPR for your part in the battle | Bill |
| | |
| --- | --- |
| Why cannot a legal challenge be mounted to counter the separatism being created. | Joe |
| The actions taken are wrong and if we sit back and take it, we become party to it. | robert |
| One people all New Zealanders | Mike |
| A brief sentence in your article explains the situation perfectly. "THE REAL AGENDA IS TO UNDERMINE WESTERN VAUES". With the Main Stream Media, now no more than puppets of this Marxist government, it is vital that the truth being told by Dr Newman is spread as widely as possible, through the means that are still available, but will shortly be closed, as the Marxists implement their 'hate speech' laws. It is often stated that a nation gets the government it deserves. If we do nothing, that statement will be endorsed. | A.G.R. |
| I am writing to politicians…….not expecting answers but it may make a difference. Waste of time contacting race relations or human rights…..they only see one side of equation. Also written to media but they don't bother to answer…we all know why! | Lesley |
| This is Communism under Tribal Rule. It's very similar to what's happening in America right now, only we're using a dead language, stone age Customs and worst of all our FREEDOM in both actions and Voice. is vanishing. Wake TFU New Zealand. | Geoff |
| Maori can be represented but they are in the minority | Diana |
| We should have a list if any of where sir apirana Natasha treatise on the treaty of waiting I is available. | Terry |
| Govt already bloated, now they want to duplicate it…smh | Matt |
| Throw this treasonous gobblement out. | Kevin |
| There are many of us pushing back on this and getting much positive feedback. However, I think we need some sort of co- oriented effort. | Janine |
| lets get rid of adern and her racialism policies the maori should mot control NZ as this would send us back to the dark ages. Who does Jacinda think she is God Almighty why cannot Kiwis see her for what she is a socialist (communist) dictator in the making | david |
| This will be the end to democracy as we have know it for the last 50 years, and a complete erosion of our democratic rights by stealth with no mandate. Shame on the present government.. | Jack |
| It is institutionalised apartheid at tax payers expense | Mark |
| I am not part of the Socialist team of 5 Million. actually only about 3.5 mill using the last election result as a basis, and removing the non voting under 18 percentage of the population. BUT I oppose this TREATY fiction nonsense | Bob |
| I see a two faced Jacinda. | Murph |
| Absolutely and to the ultimate conclusion, whatever that is. The Government must be held to account on this by whatever lawful means. | John |
| 1840 Treaty text needs honouring | Gillian |
| It is illegal and unconstitutional. | Mike |
| Jacinda has a great deal to answer for. As a Kiwi team we must object to racist indoctrination in schools, collectively taking our children out of schools that do so. We must save and protect all our real history books and actively correct the "new curriculum for sensitive racists". We must also object to every racist action taken by our government. | Liz |
| He Poopoo belongs on the shelf with Chairman Mao's Little Red Book | John |
| It is pure Racism | Colin |
| We absolutely must to uphold our democracy. | Louise |
| Oppose it we must before it is too late and our children are indoctrinated with this new curriculum that is being rolled out in our schools. | Lawrie |
| They are rewriting history as their socialist agenda takes shape. | Steve |
| Refer the speeches of the 1860 Kohimarama hui. These are ignored by current Treaty commentators. | Doug |
| Who are the key leaders of this Revolution? We should address them first! | Robin |
| Partnership with the Crown? Such arrogance! | Jenny |
| I am starting to feel discriminated against because I am white. I am a New Zealander and should not feel this in my country. | Andrew |
| We must tell the truth about New Zealand History. | William |
| He Poo Poo must be burnt | John |
| Sick of the racism this government is promoting our kids deserve better Ardern should be removed | Jane |
| More racist propaganda. There should be public knowledge of this and a referendum | Garet |
| Will only increase racism and extremism. | Paddi |
| I am convinced this has all to do with the New World Agenda and nothing to do with the welfare of new Zealanders. | Grant |
| never could be a partnership | Colin |
| It is racist | Neil |
| Of course! BUT where is the leadership? National is a house of cards, ACT lacks the firepower and don't what they want. The news Media is fueling the "Cause" of apartheid as fast as it can go. I am reduced to watching Aljazeera and the likes. It is easier to sort the truth from the lies and propaganda on international news than it is via local media. I know I am a cracked record but unfortunately I say it again "the country is stuffed" the lunatics are running the asylum and we are reaping what we have sown. | Bruce |
| Should be opposed in every way [possible. Thank you Muriel Newman and team | jeff |
| I have no issue with the teaching of New Zealand history; the good, the bad and the ugly, but I DO object to our youngsters being indoctrinated with communist propaganda based on a false narrative, or being made to feel ashamed of their identity and race. | Martin |
| Reinstate the death penalty for this treasonous government. | chris |
| Underhand and despicable actions of our prime minister and her party. We should ask her and her party to resign. | moyra |
| It never ceases to amaze me that 13% of our population hold so much sway in this country. And none of the 13% are pure bred. | Scott |
| Separatism is not the answer. Look at the oppression that woman suffered – no vote, can't own land, etc. The work that the suffragettes completed to get us where we are now. Separating NZ into Maori and non-Maori 15% vs. 85% will mean that eventually Maori will be the only specified race and the rest of us who will make the bulk of the population will just be non-Maori – a group that contains many diverse and unidentified cultures who are bona-fida New Zealanders. | sue |
| The question is somewhat irrelevant; there is no treaty partnership now and there never was originally. | Peter |
| Definitely "Yes" | arthur |
| Absolutely. It is a gross fiction that is going to destroy our country if we don't halt it totally in its tracks. This Government is a total disaster and what they are doing needs to be put in front of all New Zealanders. | Helen |
| This abuse of power by Jacinda Ahern must be stopped in its tracks!! | Lyn |
| Unless we want New Zealand to become an Apartheid country called Aotearoa then we must oppose this politically corrupt interpretation of the Treaty | John |
| Politicians like the current members of the Labour/Green so called Government are all jumping on the band wagon and without any shame or consequences declaring themselves as absolutely one hundred percent believers in the socialistic direction that the PM is directing them to follow. Jacinda Ardean's background has given her the exact platform she required to pursue her long standing beliefs and the destruction of what this country. As has been seen in recent months, anyone in the media that speaks up in opposition to any Government policy is required to be moved on, or in other words, sacked. Finally, the Treaty of Waitangi is NOT a document of partnership between the Crown and Maori Chiefs as signed in 1840, but in 2021 you could be forgiven for believing that it was. | Barry |
| Equal treatment for all | Bryan |
| Labour/Greens need to be removed | Jan |
| Everybody should be treated equally ans one law for all | William |
| Bring down Labour. | David |
| Democracy in danger. Keep fighting | keith |
| Too ridiculous for words – next it will be Maori running our Economics and Industry, Health and Schools – she's a total menace to our way of life | Tony |
| Racism is being activated by these actions. | John |
| NZers have had a gutsfull of all the maori 'rights' this Govt is forcing down our throats | graeme |
| This is bullshit | Allan |
| | |
| --- | --- |
| One Country – One people – one set of laws for all New Zealanders | Jim |
| Constantly | Ian |
| This partnership myth will be turned into reverse repression. | Gerry |
| We need to defend our democracy at all cost. | Rob |
| Require open discussion with team of 5m | Brian |
| This is a shameful act of deliberate obfuscation by our current government to reinterpret the Treaty and change our society by stealth! | Sheila |
| Indeed the partnership idea is a fiction and the muppets dangerously promoting this guff need to be swiftly brought to account | Phil |
| Creeping control by maori "elite" | Sid |
| The current government is guilty of treason, and I have every hope that at some future time they will be held accountable. | Rod |
| Absolutely, it has no truth in history or in the obvious mis interpretation of the 1840 (signed and officiated treaty) with the dogs breakfast generated in the 1970's. | Lionel |
| I just about despair – NZ is in for a serious downgrade, in not only our internal standing but on the world stage. To push these ideas forward is tantamont to treason, and therefore warranting a vote of no confidence in the present government. | Paul |
| what Ardern has her do goods are doing is going to cause our childrens generations nothing but issues. WE are one people-New Zealanders not the Maori and all the others. I created a business from nothing to gain a living Every body has the same opportunities and if they haven't worked hard at school not my fault | Alan |
| If we don't act the takeover will be a fact and almost impossible to reverse. | Lynne |
| Lets bring this to greater public awareness urgently. | Gordon |
| The treaty is NOT a partnership. All citizens should be treated equally and nobody should receive special treatment. Otherwise the majority are second class citizens. | Elaine |
| united nations of New Zealand NOT Aparthied. | Jim |
| Racist indoctrination Communist scum | Greg |
| sooner the better | peter |
| Absolutely! | Graham |
| Absolutely we must. | Brent |
| We are all one people in Nu Tireni. | Brett |
| More support for police before govt gives their control on law abiding citizens to mongrel mob. | Neil |
| Taking control of the Country by stealth is being attempted.. | adrian |
| Of course it should be opposed – but this Government is being totally dishonest as to its racist Agenda – and what total nonsense this is when the vast majority of Maori have a minority of Maori 'genes' – why don't they acknowledge and gravitate to the majority of non Maori in their background – we know why -it pays financially to belong to the Maori genetic minority | Hylton |
| History should never be altered to suit any agenda, history is history and so be it. I also believe that no one should be made to apologise for something that happened many decades or even centuries ago and that "we" had nothing to do with. | Tony |
| I am not adept enough to cover all I would like to say – so i will leave it to those more competent — however I feel we ( the majority ) MUST wake up to the threat to our country | Alan |
| Definitely. It's a farce. | Graeme |
| Jacinda is suppose to be the Prime Minister not a Dictator | Joan |
| Oppose and denounce loudly before we find that out police force has been replaced by the damn mongrel mob! | Barbara |
| It makes me fell sick | Pauline |
| ABSOLUTELY!!!!!!!!!!!! | Murray |
| Firstly, we ARE NOT A TEAM of 5 million. A team is a united group with a common objective. They have the same vision and strive for a common outcome. There is a move to divide us into two teams so we will be playing in opposite directions against each other. The fact that the goal at one end of the field is bigger than the other will ensure that the group playing towards it will win. And it's not a level playing field. Those aiming for the biggest goal are playing down hill with the wind behind them. The only way to argue this is in the courts so it's a blessing that Judge Elias has retired.. Once implemented it will be almost impossible to reverseOpposition needs to start now. | Mike |
| This 'smiley and kind' Labour/Greens government, whose supposedly overwhelming election 'victory' was I believe stolen from the people, is traitorous and dangerous. Make no mistake, Jacinda Ardern and James Shaw are totally 'in sync' with the World Economic Forum's 'Great Reset', which they are attempting, in cohorts with captive and collaborative leftwing media aka Fake News and Maori sovereignty extremists, to implement at lightning speed. The silent majority must push back, and fast. A recount will reveal the deception. | Susan |
| F**k the Treaty. Its old hat | Graham |
| Partnership or anything like it was never mentioned in any translation of the Treaty. It's a fiction invented by the Waitangi Tribunal along with many other so called principles they've come up with. We must vigorously oppose this ridiculous idea. | Dale |
| Most definitely. Wake up people…smell the dying grass in your lawn… you will be very sorry if you follow Arderns apartheid plans… | Robyn |
| Of course, and very, very strongly. | Gordon |
| I am very concerned with all the things being done in the cover of darkness concealed from the publics view . | anthony |
| Racism is never a wise path and Jacinda is pushing a dangerous separatist agenda which will divide our nation on racial lines | Anton |
| Well and truly time to move on!! | Kim |
| IT IS UNDEMOCRATIC ENOUGH NOW WITHOUT LEGITIMISING APARRTHGEID | Wolf |
| Muriel says it all | June |
| The name Ardern should be an anathema to the people of this country now and in the future. If she is introducing this claptrap to show implementation of the UN Declaration of Rights of Indigenous Peoples in order to get a choice position in the UN, it will all be in vain. They will get rid of her the same way they got rid of Helen Clark and that is by the simple expediency of the US dropping a blackball in the voting box. They will not put up with tis commie nonsense. Now you also know what the huge rush was to try to disarm the population. Of course that mostly affected law abiding citizens. Perhaps they were the target after all. There is no such thing as a Partnership. The Crown does not do partnership. End of. Spurn the education system or if you cannot, counter it at home by teaching your kids what you believe to be right in your families. As has previously been said of these traitors. "We will remember who you are". | Terry |
| The diversive responses by Jacinda Ardern to legitimate questions in the House on He Puapua indicated the matter is a serious issue. The government approach is taking agreement to a constitutional issue for granted but this is wrong. | Peter |
| The last time I looked we lived in a democracy. Or so I thought. As a team where is my democratic voting option? | Russ |
| Just another example of "Management by Chads"!!! | Henry |
| The imposition of 'National Security' is becoming more and more prevalent as Governments (Nats and Lab) use it to deny the people access to truth and justice. When there is something contentious that they know doesn't have the full public support they simply impose National Security, or erect a veil of secrecy, to stop media coverage of the issue. This action is criminal and is happening from all side os the house. | Brian |
| Labour has no mandate. | RICHard |
| The situation that is evolving in NZ is extremely worrying. Everyone I know is feeling the same way. Jacinda Ardern has an agenda that is very divisive and is undemocratic. | Dell |
| Quite depressing lately. Hardly anyone knows what's happened! | Marianne |
| We must oppose it for the sake of our democracy. It is appalling that He Puapua was hidden from the public at the last election so many people have no idea of its existance. We must let as many people as possible know about it and write to MPs. Don't be apathetic. | Pauline |
| ABSOLUTELY YES Hopefully , the majority , including different ethnic groups , will uphold what is morally correct . Maori are no more indigenous than so-called Pakeha , I can't speak for the Moriori , but the only people who have a claim on being indigenous are the Australian aborigines!! | Simon |
| The Labour Governments separatism agenda has permeated our democratic structure and is chronically divisive, clandestine, has not been mandated by the populace and needs to be aggressively exposed and rejected. | Stan |
| Absolutely | Terry |
| The Treaty "partnership" is a total fiction. The wording of the Treaty makes no mention of partnership in any way shape or form. The suggestion of "partnership" was dreamed up in the 1980's by activist judges. | Doug |
| The whole concept of He Puapua is destructive of our society! | Hugh |
| Quite apart from all the factual and logical arguments against the Treaty being anything other than ceding sovereignty, there is the fact that Hobson was a Naval officer and to conduct his business in any way other than by his Queens Instruction would have been considered Mutinous. Therefore any suggestion of partnership is slanderous to his good name. So I ask, is it possible to bring a charge of slander against Ardern and her front bench? This would at least then force a requirement to prove that the treaty was a partnership, which of course is nonsense. | Ken |
| Yes, it is absolute nonsense and is far, far more racist than what they are saying exists now. | Nathan |
| | |
| --- | --- |
| This Labour Government are becoming DANGEROUS with their hidden agenda…. | Carl |
| Ardern is tearing our country apart | bud |
| The fact that this government is so dishonestly introducing a divisive non mandated program frightens the the hell out of me. If it is not stopped now it can only end in violent conflict between New Zealanders. | Bob |
| Absolutely, no question the present anti Democracy 'Separatist agenda" will destroy our country as we know it. | Bryan |
| We have to do 'whatever it takes'. | Dick |
| It is quite incredible how the interpretation of one judge in the commentary to a decision which has no legal authority has been accepted by the New Zealand government who are now pushing a massive propaganda campaign against the rights of most New Zealanders. | Alister |
| IS there not any NZ media, who has not been bought by this foul government ? | beryl |
| we are being taken into a state of white slavery under coloured Euro-Maori dominion | russell |
| The longer this goes on – the more that is disclosed – the more we find out, the more appalling it becomes! Bloody well wake up New Zealand! | Ron |
| I wonder who is directing Ardern? Must be from the NWO mob that want to control the world and its sheeples. | peter |
| Absolutely ! | Donald |
| Maori didn't cede sovereignty to the Crown. They had no sovereignty to cede. After many meetings between the Crown reps and a significant number of Maori chiefs when the implications of sovereignty were explained and understood the Treaty was signed. By this document the chiefs accepted and acknowledged the sovereignty of the Crown and in return were granted British citizenship. There is no record that 'partnership' was ever discussed. Indeed even if it were a possibility, it would not have been entertained. So, today, to speak of Treaty partnership is absolute spin and BULLSHIT! | Alan |
| The truth is not part of the current Adern governments agenda. | Norm |
| Ardern and her monkeys are nothing less than criminals themselves. They are totally corrupt and its hard to understand that anyone watching tv or any parent who has a child at school, cannot see how low this government has stooped. Teachers themselves, should be refusing to teach the crap and lies that is being forced upon them. If I had school age children, i would take them out of school and teach them the truth. Gutless media presenters should be VERY ashamed of themselves, as should all organizations who now think that using maori in all names and presentations is acceptable … its not. WE NEED TO FIGHT BACK NOW !! | Des |
| No comment….words fail me trying to come to terms with this indoctrination process we as NEW ZEALANDERS are being subjected to. How long before "rivers of blood" flow. (With reference to Enoch Powell). | Martyn |
| Maori are So cunning with the way they keep pushing for more and more authority every day .They keep insisting we are Aotearoa not New Zealand and the way they do this is by using every chance they have via TV and the Media and anywhere they can. We as the Majority must squash this and I am praying some one will come up with a Plan. Also the Labour Govt need to be ousted asap. | Dennis |
| Absolutely. The whole idea is a farce. | Mary |
| Of course. | Charlotte |
| I do not obey evil | Mike |
| totally unreal | Sharron |
| One does not need brains to realise that there must be two or more people to have a partnership so how can you have a partnership if we are one people, as Jacinda herself says that we are? What are the principles in the Treaty of Waitangi? Don't hold your breath for a straight answer because one will not be forthcoming! | Kevan |
| Separatism, Race based funding, pure discrimination, a communist dictatorship in action. Take your choice all descriptions are accurate. Sadly our free press is silenced by their hiring of communists and state funding. NZ on the brink of a communist state. | Tony |
| Hell yes | Donald |
| Yes! We must oppose treaty "partnership" and other destructive lies before they destroy our fine country. | Rob |
| Insinuating the Maori race need special treatment is patronising in the extreme. What has happened to the people who were once referred to as a "Proud" race? | Elizabeth |
| I would like to know the opinion of the average working Maori on the actions of this government as they will be impacted by the return to tribalism which is run by the heirachy of elite Maori for their own benefit. | Judith |
| Let's not forget that it was John Key who signed us up to the UN Declaration of the Rights of Indigenous People which underpins Ardern's agenda. At the very time we need a seriously effective Opposition the Nats are in disarray. | Brian |
| The treaty of waitangi is an invalid crock of shite constantly being updated and revised by radicals on the left. | Richard |
| Who is Jacinda's Puppet Master? | David |
| This is a separatist policy that will destroy our society | Maurice |
| What is happening with the meetings between gangs and MP%u2019s? | Hone |
| The "team of 5 million" is clever propaganda which implies that if you're not with the Labour party you're off the team, an outsider, possibly a threat. But everyone needs to oppose the treaty partnership fiction. | Mark |
| We are being converted to an apartheid nation that will rival that of South Africa, for unlike S.A. the ruling minority will have intelligence and organisation to wield total power and suppression of the majority. | Ross |
| are we not supposed to be one people -there are opportunities open to all if you are prepared to work hard-NOT hold your hand out for freebies because of the colour of your skin | les |
| It's about time this festering cancer was stopped, I don't know how but it has to happen for all our sakes | Trevor |
| This sneaky and totally unethical blight on democracy has to be put to the whole NZ population for the public to approve or otherwise, before proceeding any further! | Ian |
| There is huge danger in allowing the present Govt to continue promoting racial divide in all aspects of NZ life. With their control of the mainstream media it is difficult to find ways to object. Democracy is at stake. | Graham |
| Our democratic rights must be protected | Nicola |
| I feel disinfanchised by this government especially in the so called "Maori wards sage among other issues imposed by Labour. | Michael |
| Biculturalism by its very nature is racist and unjustifiable. We must get rid of this opportunistic rabble | Peter |
| The Treaty should be binned. It is a document without any real basis to work from.My copy is laminated and that along with Sir Apirana Ngata's booklet on the Treaty, should be in everyone's possession to make it easy to counter any of your commie mates outcries. | Murray |
| DEFINITELY! New Zealanders have had enough brainwashing. It is time to wake up to the real agenda of this partnership bull…t! | Vic |
| We must also vigorously oppose the systemic racism being built into every facet of our once great society by our current government. Racism is always evil whatever the colour or ethnicity of the perpetrator and the victim. Maori supremacists are just as dangerous as Nazis. History will record the truth of my words. | Igor |
| Now not later in any way possible | Jamie |
| I fear that, despite any opposition, this travesty of a 'woke' history of New Zealand, with its attendant and fundamental changes to our laws and governance, will prevail. I hate to have to say this, but the only solution will be to vote with one's feet, and find a new life overseas. | Graham |
| 8 one law, one vote. That's it | Peter |
| Why are the general population of NZ so complacent everyone seems to be sitting back and saying let someone else sort it well we all need to do something anything but do something many people I speak to are slowly moving there investments etc to Australia so if Labour get in again they can hopefully sell there house etc before property crashes and jump ship and I%u2019m afraid I%u2019m one of them | Peter |
| Let us also not forget that Maori are no more indigenous to these shores than any of the rest of us New Zealanders. Their own oral histories confirm this, telling the story of their ancestors' arrival from somewhere else aboard large sailing vessels. | Kerry |
| Absolutely! | ido |
| Where are the oppositions voices? Preparations for these sweeping changes haven't happened overnight. Surely the National and Act parties knew what was going on long ago. So many lies, so much misinformation, so little democracy… | Laurie |
| Without any Doubt !! WHY are we waiting ?? | Pierre |
| Too much has been "given" to Maori already | Kevin |
| i wonder what percentage of the 5 million are atuned to this forum, leighton smith,zb talk, magic talk to even be aware of what is going on in this country? the wokes did have to bend and give airtime to 60 minuites last week -we need more of the same | greg |
| Read clause one of the Treaty | Arthur |
| It's absolutely discussing | Graeme |
| Emphatically, Yes! | Tom |
| Equal rights for all is important for NZ in future. | Neil |
| It feels we have no voice in this matter. Despite people like you and this site, doing amazing work, we are sleep walking into this situation. Most New Zealanders are so busing with work and the complexity of life they are not seeing what is actually happening. It's the challenge to us all to help voice our legitimate concerns. We also need more elected officials to be brave and raise their voices, and not just leaving it to the few who do, and who get vilified for it. Whats not mentioned much is this agenda is being indoctrinated through out corporate NZ too. They want to ensure they are not 'criticised' as this would impact business. So they are actively championing the 'left agendas' around diversity, race etc to tap into this business, as it seen as an 'OPPORTUNITY'. Hence most big businesses now have race based units, to obtain the associated business, and to push a race agenda within the business. There is a lot of money to be accessed if business demonstrate the right 'credentials.' | Steve |
| | |
| --- | --- |
| Absolutely this dangerous separatist agenda has to be stopped. We all need to take action. My goal is to ensure my family and friends become aware of what's going on. | Eric |
| Thank you Muriel for sharing these ideas. What a dreadful situation the country is in yet so many people don't believe anything is wrong – because the PM denies it all. The media are to blame – they no longer publish the truth nor hold power to account. | Wendy |
| We need to get the overseas media on our side telling the global community that Jacinda Ardern is acting illegitimately and undermining democracy itself. | Bruce |
| Someone needs to focus on 'who' these tribal rulers really are? They are painted as holier than thou, but it is greed and a lust for power that drives them. | Murray |
| The situation we are in is like a nightmare. The public have to be woken up. If enough people shared our concerns, Ardern would plunge in the polls and He Puapua would be dropped like a stone. | Gordon |